LiftMaster Model 3950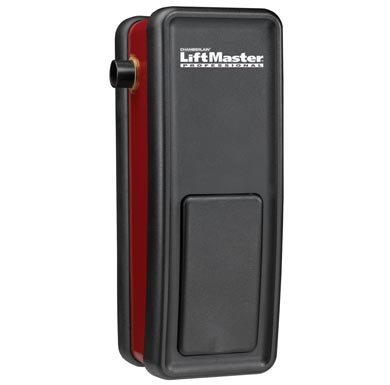 Jackshaft Door Operator for Commercial Rolling Sheet Door Applications
---
Model 3950 is a jackshaft operator for commercial rolling sheet door applications – ideal for self-storage facilities. It features a compact design ideal for public, boat, and RV storage facilities. It may be used on commercial rolling sheet doors with live or dead shaft measuring up to 12 ft. high and up to 14 ft. wide, but not exceeding 650 lbs.
STANDARD FEATURES
Motor: Heavy-duty 24VDC motor provides ultra-quiet operation, along with variable speed smooth start and stop.
Compact Design: Wall-mount installation – mounts on left or right side of door using standard mounting brackets. An optional mounting bracket, 3950MB (see below), provides additional mounting flexibility either inside or outside the door opening.
Installation Flexibility: Comes standard with both live and dead shaft sprocketing.
Push Button Station: 1 APBS1 single push button station for OPEN & CLOSE functions with type B2 control wiring is standard for all operators. Controls with 1, 2 and 3 buttons are available.
The Protector System® Safety Sensors: A "non-contact" photo safety sensor designed to sense an obstruction and signal the door operator to reverse to open.
Warranty: 2-year warranty.
OPTIONAL ACCESSORIES
Chain Guard (with Mounting Clip): Provides added safety. Required for applications where the 3950 operator is mounted less than 8 ft. from the floor.
Mounting Bracket / Dead Shaft Sprocket Kit for #41 Chain:Provides further installation flexibility for new or retrofit applications.
Power Door Lock: Prevents the door from being manually forced open once fully closed.
EverCharge® Standby Power System: Operates the door operator for up to 20 full cycles within a 24 hour period.
Remote Work Light: Adds 200 watts of light with adjustable light time delay; unlimited number of lights can be added.